Neal's Simple Guide To Cold Management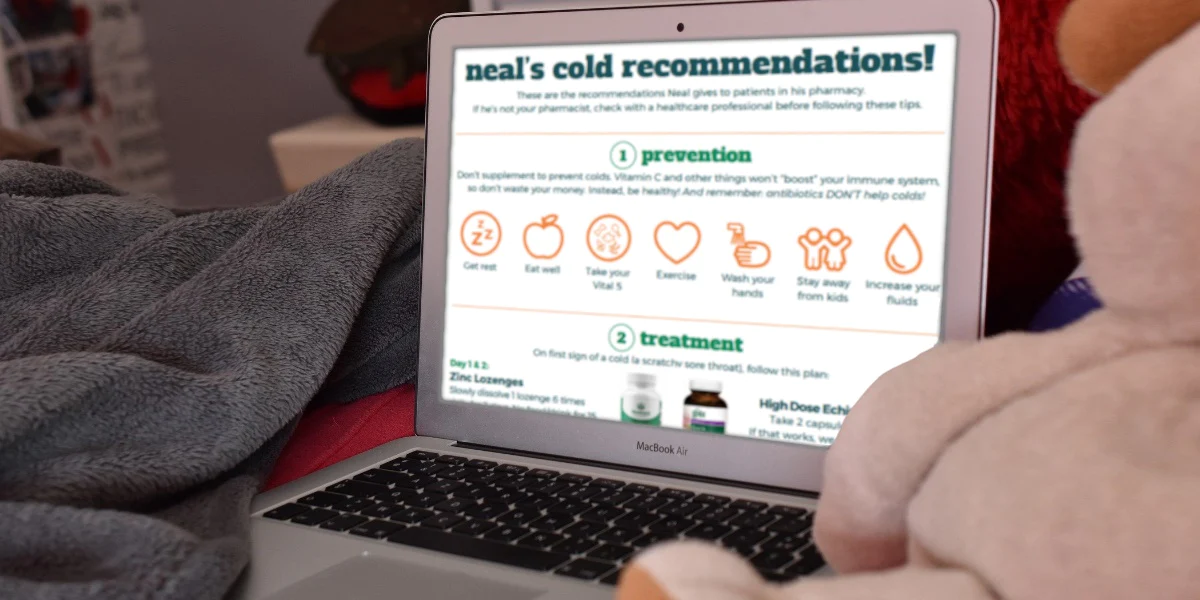 Arm Yourself Like A True Wellness Warrior!
Dr. Neal has compiled a simple guide to cold management – the three steps he tells his patients to take when a cold shows up, bags in hand, ready to move in.
It's important to note that cold management has to begin early. If you're already on day three or four of your cold, download this simple guide right now and skip straight ahead to step three!
Download Neal's Simple Guide To Cold Management