READY TO BE IN THE BEST HEALTH OF YOUR LIFE?
I teach savvy, self-educated health-conscious people the exact steps for choosing the right supplements and knowing what wellness information is real or B.S. via personalized consultations.
READY TO BE IN THE BEST HEALTH OF YOUR LIFE?
I teach savvy, self-educated health-conscious people the exact steps for choosing the right supplements and knowing what wellness information is real or B.S. via personalized consultations.
READY TO BE IN THE BEST HEALTH OF YOUR LIFE?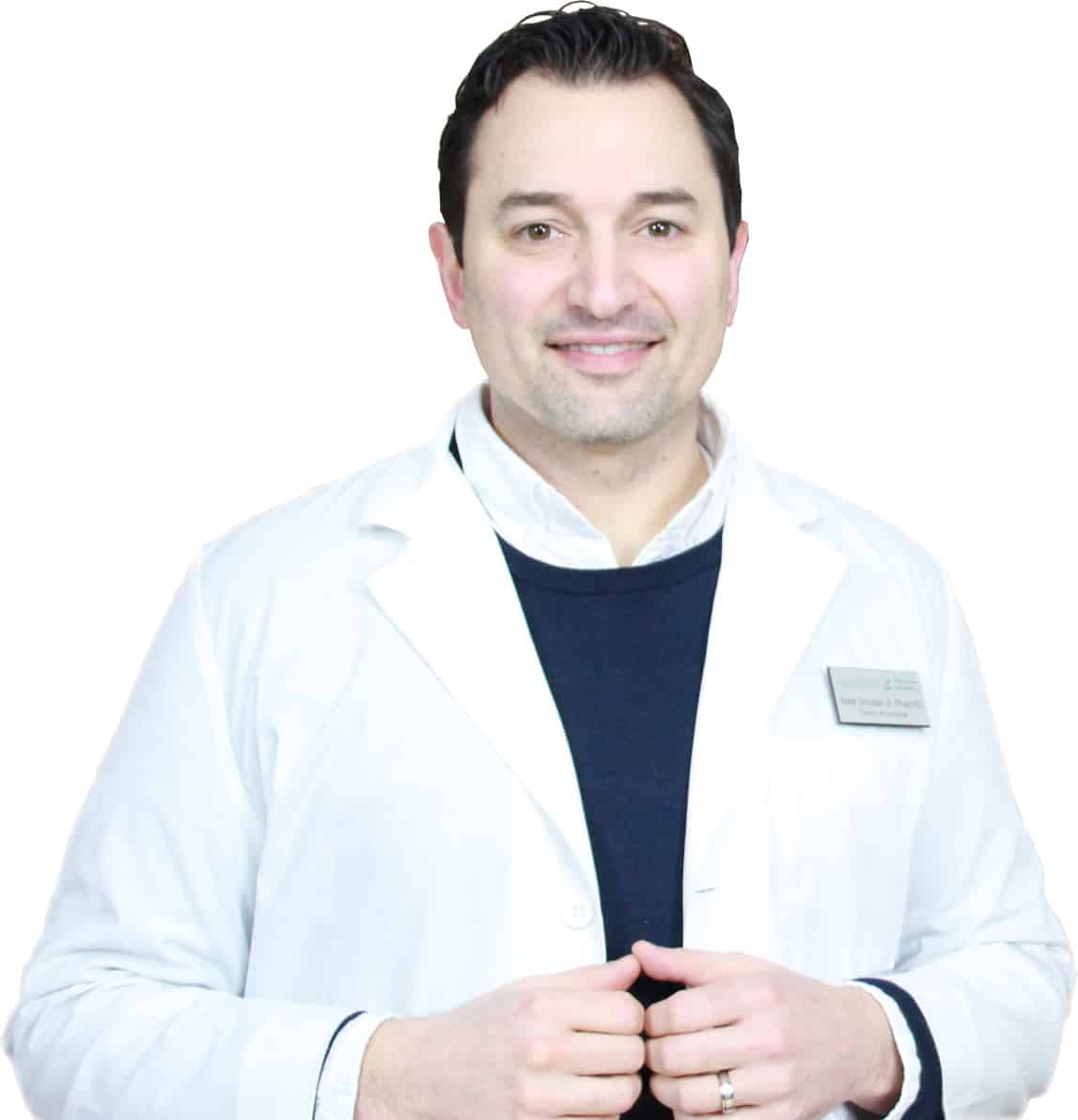 I teach savvy, self-educated health-conscious people the exact steps for choosing the right supplements and knowing what wellness information is real or B.S. via personalized consultations.
Important question for savvy, self-educated health-conscious people who are tired of collecting supplements they don't need and feeling confused about which brands to trust:
If there was a simple, no-nonsense way to get clear on your health while saving money and still getting high-quality supplements—based on science, not speculation…
…would you finally feel confident in making your wellbeing a #1 priority?
Here's why anything short of an enthusiastic head nod is costing you bigtime:
Every day, with a credit card in hand, HUNDREDS OF THOUSANDS of health conscious people buy too many of the wrong types of supplements thinking all are created equal and that the more you take the better you feel with the hopes of having their most urgent problems solved.
Are you one of those people?
And whether you have pressing health concerns or are looking to optimize your health, the success of your supplement strategy relies heavily on your answer to this question.
If you know WITHOUT A DOUBT that you're tired of feeling confused by experts who serve you misinformation and bad advice,
Your current supplement strategy feels random or non-existent, draining your wallet and failing to give you the clarity and results that would make all the research and effort worth it…
Because what follows could be the most pivotal moment you look back on months from now when you're feeling more confident because you've simplified your bloated medicine cabinet and have more energy for your family and friends…

But before we continue and get to how you take action, let's get some real talk in first.
Four beliefs that keep most people dazed and confused about
OPTIMIZING HEALTH & WELLNESS
(and I'll teach you how to snap out of it right now)
Getting The Clarity and Simplicity You Crave Is Easier Than Ever
If you've made it this far you, you ALREADY know there's a lot of misinformation out there and that better health shouldn't be this complicated or confusing.
No need to remind you there…
But perhaps you didn't know that by taking the reins of your health by following my method for true holistic care: the Holistic Standard that I'm about to share with you, you'll also have the power to:
Advocate for your health with confidence and know exactly what you need to take
Buy only the highest quality, trustworthy brands
Cut through the marketing BS
Keep yourself healthy in a very simple and nourishing way
Relax knowing your search is over and you're on the right path
Simplify your medicine cabinet with just the essentials
Know the right form and dosage to take
Stop second guessing yourself
Buck the current wellness system by avoiding fake tests and supplements
YES, these outcomes are totally within reach for you (whether you're starting from scratch or hitting reset for the 11th time)…
…but they DO depend on taking a straight line, step-by-step approach.
One that leverages only the most proven, and up-to-date knowledge while dodging the pseudo science, corporate fraud, and marketing B.S. that makes you feel like you're in a puddle.
One that's been my secret weapon for making over 14,000 people healthier and happier without any super complicated, misleading jargon that takes a medical degree to understand.
And…
One that you'll excitedly share with your friends a few months from now when you feel clear, active, and engaged in your life.
And if you're still with me, then I am beyond excited to be your supplement expert who kills the wellness chaos and helps you live the healthiest life.

I've invested the last 15+ years working in the trenches as a pharmacist and holistic wellness expert with other health-conscious patients.
Mothers who struggled to help their babies stop screaming no matter how many times they tried to feed them or get them to sleep.
Young women who are wired and tired with upset stomachs and sleep problems.
Aging seniors looking to optimize their health and keep their immune system up
The Result Is…
My 123 Vitality Consult where you'll get an easy-to-implement personalized plan that gives you a crystal clear path to nourish yourself and simplify your health strategy once and for all.
When you book a 1:1 consult with me we'll spend time:
Looking at your health holistically
Identifying the great choices we make every day and the gaps that need fixin'
Implementing a better supplement strategy
Addressing myths and misinformation about your health and wellness
The purpose of this call isn't to sell you. My goal is to give you the tools you need to get into the best health of your life on your own. If that means taking fewer supplements I'll tell you that. I've been known to stun my patients because I recommend they take LESS, not more. If a certain supplement makes sense I'll give you my recommendation without any pressure to buy. Just know that between my expertise and training, one hour with me will save you insane amounts of time and heartache in the long run.
I believe in Neal's integrity.
When I first had my consultation there were several supplements he said I didn't need. He wasn't trying to upsell me. It showed his integrity and that he was providing a service to help my health instead of his bottom line profit. He also backs his claims up with hard data and studies. Not just opinions.
I trust Neal and his process.
It's a simple and common sense way to approach things. I'm able to relax, knowing I'm building health and won't have those problems that go along with aging. I'm able to trust and relax and do the simple things to allow my life to go in a more nurturing way rather than being on guard and wondering if this is the right thing or is it enough.
One thing that I appreciate
about Dr. Neal's approach is that beyond his strict manufacturing standards, he also promotes simplicity. There are a dizzying array of supplements out there...this isn't to say that taking 10+ supplements is a bad thing, but it certainly isn't the requirement that the supplement industry makes it out to be.
123 Vitality Consult
works

1. Kill the Wellness Chaos
The first step is clarifying your health picture once and for all.
Research & Discovery: Dr. Neal gathers your supplements, medicines, bloodwork and asks about your goals and dreams, your problems and obstacles
Dispel Wellness Myths and Rumors: You'll simplify by reducing unnecessary, ineffective, and problematic products and practices. Like dropping unnecessary, ineffective supplements
Strategize: Dr. Neal will help you chart your lifelong wellness journey so you can size yourself up against the Holistic Standard 
2. Climb the Wellness Pyramid
The next step is to optimize your health to the next level.
Assess Your Goals: We'll assess each step of the wellness pyramid against your phase 2 goals. Then create a personal, comprehensive wellness to-do list that you execute daily.
Conquer the 5 Lifestyle Domains: True holistic care focuses first on making healthier choices: nutrition, stress, exercise, sleep, environment.
Supplement Dominance: Tighten your supplement regimen for minimizing your health concerns and improving your long term wellness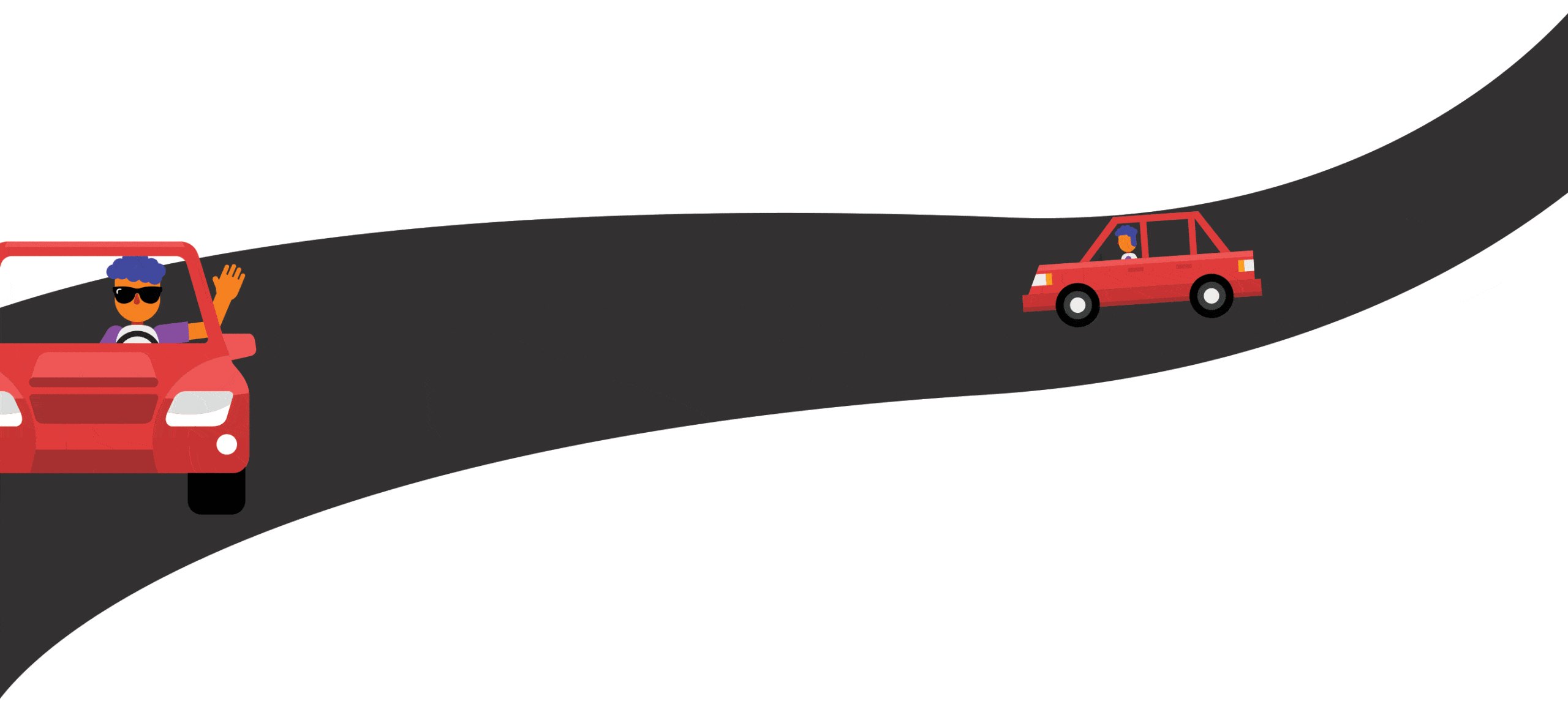 3. Holistic Self-Care Mastery
The last step is achieving holistic self-care mastery.
Take Our Holistic Standard To The Max:

 Become a specialist in your self-care by optimizing each aspect of true holistic care.

Turn Your Wellness Transformation To Transcendence:

 Thrive in the face of new information, new challenges, and know how to make the right decisions for you always.
Pick the call type (listed below) that fits your current situation best. Then schedule a time and get a jump start by sending us some info before the consult, get access to some videos, and articles explaining a few things.
I'm a newbie. I kind of take supplements and want to make sure I'm starting correctly.
I have an illness, disease, or nutritional deficiency and need guidance.
I want to optimize my wellness in the long run.
You'll get a personalized, professional assessment and walk away with an actionable health plan. Dr. Neal will give you sample meal plans, nutrition advice, and a supplement regimen list.
3. Live Happier and Healthier!
With a solid foundation beneath you, life will only get better from here. You'll also get two free ten-minute follow up calls with Dr. Neal for progress updates and questions.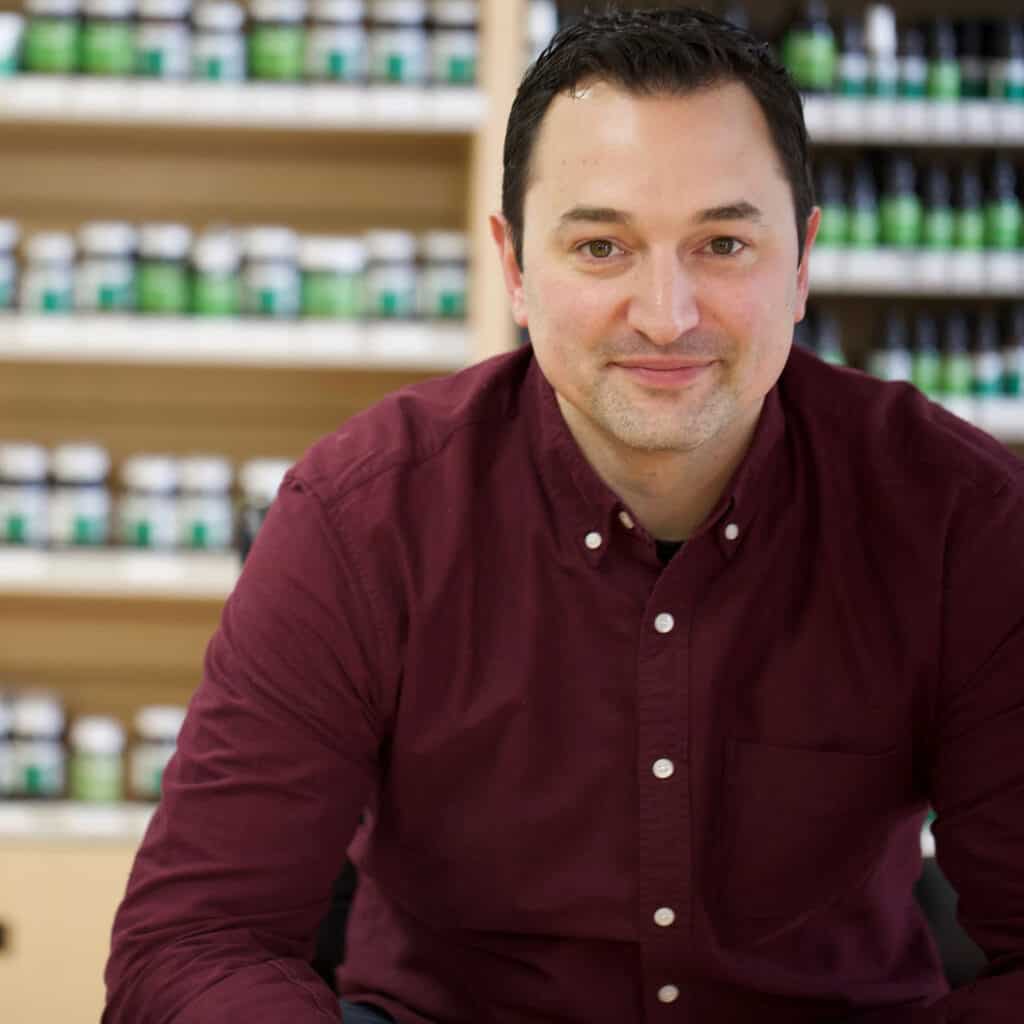 A licensed and practicing pharmacist with 15+ years experience, supplement expert, business leader, teacher, and big mouth who owns Village Apothecary, an independent pharmacy in the most famous small town in America—Woodstock, NY. And I want to help you.
My goal is to give you the clarity, quality, and results the supplement industry promises but doesn't deliver. I launched Woodstock Vitamins, an ecommerce business with best-in-class supplements minus the BS, and Supplement School, an online education program teaching practitioners how to build a wellness practice with their expertise at the center.
I have significant experience in supplement manufacturing, testing, dosing, and distribution. I'm a huge advocate for transparency in the natural products industry, especially with regard to supplement potency and purity.
I'm the host of the popular wellness podcast, "The Big Mouth Pharmacist.", husband and dad to four kids, and FUN FACT.
I fully believe in Dr. Neal's supplement knowledge
and his integrity as a human being and that he will do his very best for his customers. Neal has also advised/guided two of my daughter in laws, Courtney and Kayla. You are our "Go To Guy" for advice on health and nutrition. You are very much respected and appreciated!!
Once again, thank you for your bright light
in the sanity darkness (this time around Coronavirus). And on a personal note, I'm now 3 months in on just collagen, probio & omegas and have only felt run down enough to pop a multi 3x (which I earned by pushing too hard). It's incredible to me that I had taken so many vitamins for so long believing I'd be a corpse if I stopped. And my reflux has of course gotten all the better as well. Thank you so much for your practical advice!
Thank you for sending so quickly
my Easy Magnesium! It is the only remedy that has managed my severe muscle cramping successfully (100%). My sister, Joy Gross, lives in Woodstock and she has sworn by your advice and products for many years. She sure is right!
Dr. Neal's Consult Frequently Asked Questions
You're Ready To Get The Clarity and Energy You Deserve If:
You're a self-educated health advocate and want to make sure you get the most quality supplements from brands that stand on the bedrock of integrity and give you what they claim to give you.
You've been researching and buying supplements for years, but due to lack of industry accountability and companies who choose profits over people you're left even more confused and frustrated.
You already KNOW supplements could help you get healthier. In the past, you've had some success with them but eventually stopped taking them because you weren't sure what you actually needed, in what forms, and at what doses.
You have no problem investing in your health as long as you know the time spent produces fulfilling results and gets you closer to your goal.
In fact, you're ALREADY investing money and time doing things like consultations with practitioners, buying loads of vitamins and supplements, researching their quality, trying out different diets, and searching for real solutions to your pain. Only problem is, without an expert you can trust telling you what's worth doing, you've experienced nothing but discouraging "why the heck do I even bother" emotions, followed by crippling overwhelm over what the right path is.
You're aware of all the doors that will open up once you get the clarity you need. You know…longevity, simplifying your life, building up a good defense system against cancer, more energy, vitality, even being able to choose WHEN you want to stop working instead of your body forcing you to, etc.
You're tired of big corporations and snake oil salesmen. Even if you've lost faith in the health industry, you're feeling a renewed sense of optimism and inspiration, knowing this could be the opportunity to get a clean slate and finally find the answers you've been looking for.
Did you catch yourself nodding your head?
By letting this page become another Chrome tab while you "think it over" you'll continue to feed into the confusion and chaos.
The true cost here is your well-being, sanity, and ability to take ownership of your life.
With This Insanely Awesome Optimize Health Hour…Wouldn't You Rather See What It's Like To Become Unstoppable?
Isn't it time you directed your life instead of letting it direct you?
You've done some pretty amazing things for your well-being so far.
But you're also smart enough to know that what got you here, won't get you "there".
This is your invitation to get clarity and the quality you've been looking for.