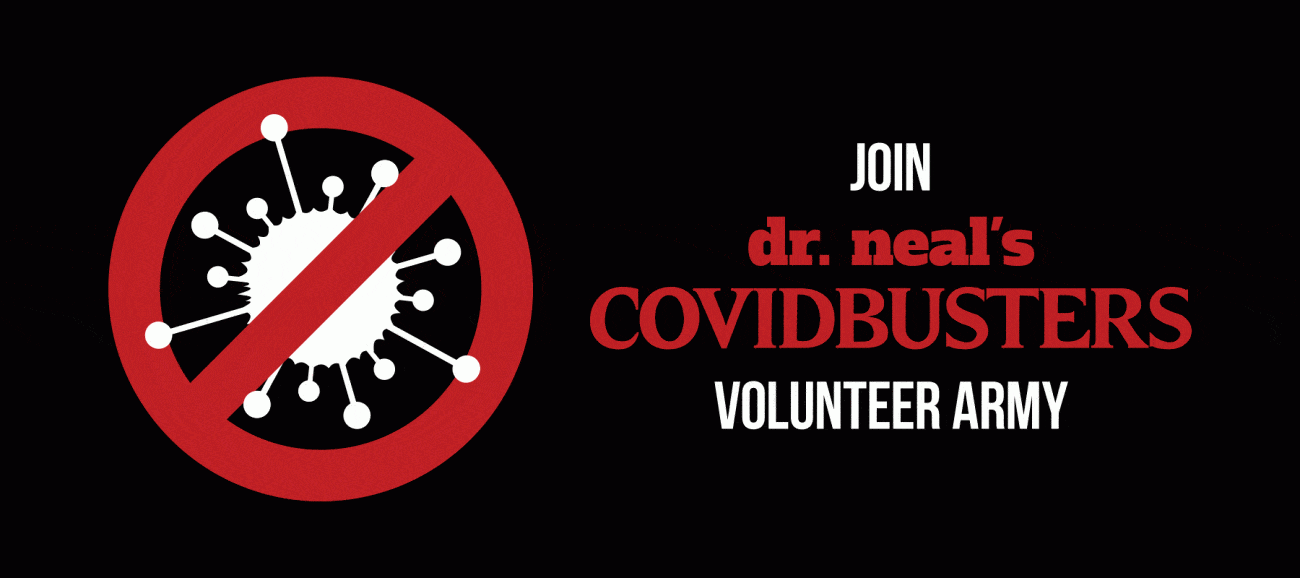 We've been extremely successful immunizing our community-at-large solely due to the help from dozens and dozens of volunteers.
The "Volunteer Army" started with my closest friends and family having my back as I threw myself headfirst into this ocean of a problem. Those good deeds have, themselves, become viral.
Without folks willing to give their time and energy to this project, our neighbors—especially some of the most vulnerable—would be at the back of a very long line.
Thank you, from the bottom of my heart, in helping me achieve this monumental goal of ending the pandemic in record time!

You sign up, get 'credentialed,' and do some basic training.
When we have doses, we email volunteers. SHH! Secret until announced!
You sign up for the role and shift you want using an app we share in that email.
You show up, help us kick a$$, and we hopefully get to keep doing it over and over!
Confidently and politely guide people through one or more stages of our system, keeping them 6 feet apart and compliant with mask rules. Must demonstrate leadership ability and must take the initiative to ensure optimal flow through the machine.
Capture patient information on our supplied laptops. Looking for detail-oriented and tech-savvy folks who strive to be as thorough and error-free as possible.
Screening & Documentation
Ask the patient the important questions to determine if they are eligible to be vaccinated, supply them with necessary documents, and direct them to be immunized.
Observe patients who have been vaccinated and direct them to the nearest exit (or rest room). Looking for folks who know how to handle themselves in an emergency.
Reconciliation and Filling
File all the daily paperwork alphabetically. Looking for folks who are obsessed with order and organization.
Provide immunizations and document the dose on the Screening & Consent Form.
Requires health professionals who have demonstrated competency.
Help by capturing every last drop out of the vials so we can immunize as many people as possible, then able to ensure the dose will NOT be wasted by recapping and prepping the needle as carefully as possible.
Requires health professionals who have demonstrated competency.
Our volunteers MUST be able to:
Sit, stand, or walk for extended periods
Speak clearly and sometimes loudly for extended periods
Demonstrate competency in the assigned roles
Demonstrate good standing with regulatory bodies (if a healthcare professional)
Our volunteers MUST undergo training and steps for compliance:
All volunteers must sign our confidentiality agreement and take basic HIPAA training
All volunteers must review our training videos for each role
All healthcare professionals will have license verification done*
*Copies of licenses will not be necessary, but some documents may be required. We'll do the work here. This information will be retained on file with us
Sign up on our Volunteer Request Form so we can get your contact information:
Sign our Confidentiality agreement
Undergo NYS COVID-19 HIPAA training, and email us a copy of the certificate:
Not available to help any longer? No big whoop. If you'd like to opt out of volunteering, simply email stacey@drnealsmoller.com